"Jingle Bells, Jingle Bells,
Santa's looking mad!"
Hi everyone. I'm proud to have my story 'Clockwork Christmas' included in this wonderful new anthology. Here's something to wet your appetite, some links, and a giveaway.
It's the most wonderful time of the year…or is it?
Christmas Eve is a night of mystery and magic, but not always in ways we expect. Things lurk in the shadows and they're not the least bit jolly or merry. Let's just say some presents are better left unopened.
'Tis the season to be screaming along with our thirteen tales of holiday horrors. Ghosts. Monsters. Demons. And more!
This Christmas, be careful what you wish for…
Goodreads ~ Amazon ~ B&N ~ iBooks ~ Leap Books
Pre-Order sale price of just $1.99 through November 29th.
Author Bio – Richard Ankers:
Richard is a former authonomy.com gold medalist. He has featured in Third Flatiron Publishing's 'The Time It Happened' anthology and also in The New Accelerator digital imprint. Richard lives for writing and his love of the great outdoors.
Here's an extra little bonus with the spooky web trailer.
Book Trailer:
And don't forget to enter the Goodreads giveaway.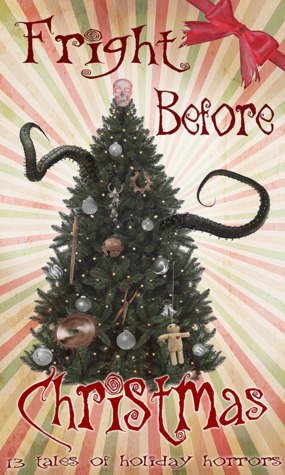 Enter Giveaway (Restricted to U.S and CA only)
I hope you all enjoy and thanks for reading.
Richard